The clock is ticking!  We are just one month from Leading in Local: Interactive Local Media, which is Dec. 10-12 in San Francisco. The event has shaped up to be the most exciting local event in recent memory – a 2 1/2 day extravaganza that focuses on local:  The Internet's last and biggest frontier.
We've already announced a powerful lineup of 48 speakers, including local leaders at Google, Facebook, Go Daddy, eBay, Groupon, Hubspot, Intuit; and major thinkers and leaders, including Lt. Governor Gavin Newsom, AllThings D's Kara Swisher and Startup Rising author Chris Schroeder.
Want more? We have some exciting new confirms.
Of course, it isn't just about what's on stage. We are staging the San Francisco edition of our Future Stars contest, which rewards talented local startups; and not one, but TWO great precon tours set. A limited number of attendees will be visiting with Yelp at its brand new headquarters in the historic PacBell building; another group will be meeting a super group of Bay Area startups at WeWork. More info on signing up is coming.
Will we see you in San Francisco?   Register here: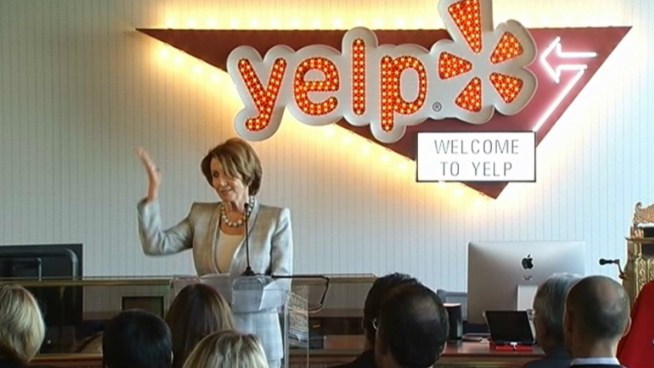 We'll be touring Yelp's new headquarters.