Rethinking Deals After Facebook and Yelp Pullbacks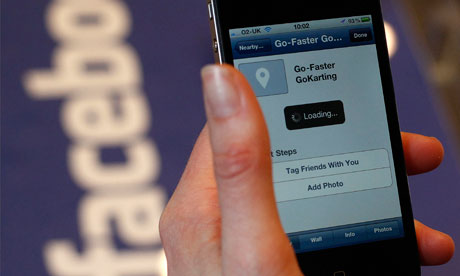 Facebook and Yelp are downsizing their separate deals initiatives after launching them with some fanfare. Facebook is now limiting its deals to users who check in to businesses, and Yelp is sharply reducing the number of deals it features, while continuing to support self-serve efforts that are integrated with other Yelp ad products.
Are these pullbacks a sign that deals are collapsing even before Groupon's IPO? I don't read it that way at all (and quickly note that Google, Amazon, AT&T and others are still ramping up their "Groupon killers").
To me, Facebook and Yelp are mostly following former GE head Jack Welch's edict to always be among the Top 2 players. As Welch famously said, "When you're No. 4 or 5 in a market, when No. 1 sneezes, you get pneumonia. When you're No. 1, you control your destiny." In the case of both companies, they can buy their way in later.
Let's look at Facebook first. Conceptually, there has been much to admire in Facebook's prospects in deals. It had strong potential to target users based on their FB posts (i.e., proclivity to go to happy hour, buy discounted travel and attend jazz concerts).
It also has been poised to use Facebook messaging to lessen reliance on email overload — a real advantage if one accepts the idea of email fatigue. The site's ability to ramp up Facebook Credits as a transactional agent also loomed large for closing the loop on sales.
But as Facebook realized, none of these conceptual advantages was really ready for prime time. Moreover, during the four months it was in the deals market, its ability to source deals from other players resulted in nothing special and inevitably, in an "also ran" status.
Perhaps Facebook can come back via a smart acquisition — including some feet on the street. Meanwhile, its local efforts continue to smartly build via Ads, Pages and Sponsored Stories.
Yelp, similarly, saw a ripe opportunity to highlight local deals when it entered the marketplace a year ago. It also, ambitiously, was seeking to source deals via a ramped-up local deals sales force — taking on the big players directly. In June, it integrated its deals into its smartphone apps in more than 20 markets.
But Yelp may have been a little out of context in the deals space — it has such a strong identity for its local business reviews. And the requirement to highlight a daily deal for a site that might be a less regular habit ended up watering down the deals quality. According to data from Yipit, Yelp's deal revenues were down from $30,000 a deal at the beginning of the year to $10,000.
Yelp now says it will focus on fewer deals that can get more attention. Weekly service deals featured on sites such as Angie's List and Kudzu have done well in this manner.
So, what conclusions can we draw from these pullbacks by Yelp and Facebook? Some of the press thinks it means deals are going down, having already peaked. This is supported by Yipit data, which show that 38 daily deal companies have recently quit the business, while just 36 jumped in (a point of trivia which means nothing at all, really).
But here's another thought: What if the pullback shows that there really are, perhaps, barriers of entry after market leaders have been established? This is what Groupon board member Ted Leonsis cryptically suggests.
But I would suggest that there are other signs of vulnerability — for the big guys as well. I think there is little doubt that deal quality — and the positioning of deals — has really suffered. In my market of San Diego, the same deals are being repeated, and uninspired merchants are being featured. Indeed, hardly anything has tempted me (or amused me) for months.
It is probably a reflection of my personal interests, but the only deals site that consistently engages me is Marketsharing, a B2B site that constantly comes up with fresh takes on B2B offerings (messenger delivery, cleaning services, copier discounts). In the end, it might be the interesting niche sites with highly curated offerings that really end up driving this thing.