Tellier's Swan Song at Yellow Media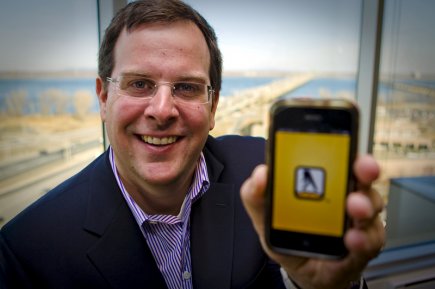 Last week, outgoing Yellow Media CEO Marc Tellier presided over his final earnings call and ended the call with a recitation of his accomplishments during his 12 years at the company's helm. Tellier leaves his post this week, with no successor yet named. On the call Tellier said only that a search committee was in place and there would be more news "shortly."
Yellow Media's first half results were mixed, with fairly strong digital growth (10 percent in Q2) still failing to offset an eroding print business (down 23 percent in Q2). As of the end of first half, Yellow Media generated 40 percent of its revenue from digital advertising and services. Total revenue for the first half was C$496.5 million, down 13.7 percent over 1H 2012. Some of the declines were the result of one-time items such as eliminating duplicate directories from the company's Canpages acquisition.
On the call, Tellier acknowledged the company cannot predict when digital revenue will be enough to offset the print declines.
"Digital growth is currently unable to offset print revenue declines," Tellier said. "Therefore the timing of a successful digital transformation remains uncertain."
In addition to shifting more revenue to digital, the company is making progress is shifting its customer's onto its 360 bundle, which combines print and digital products. At this time last year 11 percent of customers were on the 360 bundle. That had climbed to 21 percent by the end of 1H 2013.
Yellow Media's once gaudy EBITDA margins are showing signs of strain, the result of print losses combined with a shift to lower margin digital products like websites and SEM. For the first half of 2013, the EBITDA margin was 44.9 percent, down from 50.4 percent in 1H 2012. The second quarter EBIDTA margin was 44.1 percent.
CFO Ginette Maille said margins could further erode, as more revenue shifts to digital and the company invests in its transformation. Over time, Maille said margins may improve because of cost savings from greater automation.
Last December, Tellier led Yellow Media through a financial restructuring that reduced the company's debt by roughly C$1.5 billion, avoiding bankruptcy and putting the company in a better position to invest in its transformation. Yellow Media announced in March that Tellier would be leaving no later than August 15 as the board searched for his replacement. Yellow Media board chair Robert McLellan explained the decision to replace Tellier in an April interview. He said the board was looking for "fresh eyes" to tackle the company's transformation challenge.
At the end of the call before taking questions, Tellier noted some of the achievements he is most proud of from his tenure at Yellow Media. These include:
* Creating a media company with a national footprint, largely through consolidating Canada's directory industry.
* Developing a suite of "cutting edge" digital products and services.
* Building digital to 40 percent of total revenue.
* Engaging in strategic mergers and acquisitions that expanded the company's digital capabilities.
There is no word yet on what the 44-year-old Tellier will do next. His separation package reportedly totals C$4.5 million.