Thoughts on JiWire's Acquisition of NearbyNow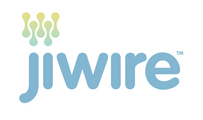 If you haven't heard, Wi-Fi-focused mobile ad network JiWire has acquired mobile local start-up NearbyNow for an undisclosed sum. To do a bit more justice to the latter, it works with brands, retailers and print publications to make local product inventory searchable and actionable.
At first I thought that these are two interesting companies that we've written much about … but where exactly are the synergies? A bit of a head scratcher at first, much more comes to light after some thought about what both companies gain from combined resources.
First, each benefits from network effect through greater reach to offer respective advertising bases (between which there appears to be little overlap). JiWire's ad inventory consists of public space Wi-Fi networks, while NearbyNow offers actionable ad units within mobile apps.
The latter includes the apps of magazine partners like Runner's World and Seventeen Magazine. This primarily involves low-consideration soft goods found in local shopping centers where it holds a great deal of valuable product and inventory data.
JiWire meanwhile works with brand advertisers that wish to target its location and demographic-specific user base, including hig-end airport lounges and hotels. Think luxury goods or professional services like management consulting firms.
The point is that the downside to this segmentation for both companies is sacrificing scale. Bringing together non-overlapping distribution networks brings a little more scale to the table. But equally important is broadening the value proposition for advertisers.
In other words, NearbyNow advertisers get much greater reach with JiWire's 35 million monthly uniques. But JiWire can now utilize NearbyNow's location and inventory feed technology to offer more local and actionable calls to action within its display ads.
This is presumed to improve ad performance and insert more concrete or tangible analytics to close the loop on conversions. JiWire's own data indicate that location relevance boosts ad performance, to the tune of a whopping 39 percent clickthrough rate (compared with the 0.2% online average).
Local product information and availability takes this to the next level by grounding ad content in valuable local information. This could amount to additional value add for JiWire advertisers above and beyond the clicks or impression-based metrics they're currently paying for.
This is especially the case as Madison Avenue generally advances up the learning curve of mobile and location-based advertising. It's yet to unfold of course, so we'll get to see exactly what it means in the coming months. More also after we catch up with each company.