Rhythm Study: Mobile Video's Sticky Engagement; iPad's Robust CTRs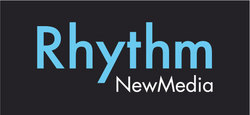 Mobile ads already show greater engagement than their online counterparts across several notable metrics, including brand awareness and purchase intent. Now, the latest research from mobile video ad network Rhythm demonstrates that mobile video ads are far stickier than online video ads, both in initial clickthrough rate (CTR) and retention.
The report studies ads served across Rhythm's publisher network on the iPhone, iPod Touch, iPad, Android and other devices. Highlights include:
– Mobile video ads retain at 94 percent for the first 10 seconds of the commercial message, as opposed to 81 percent for online video. The retention disparity over 60 seconds is similar (68 percent mobile, 56 percent online). Furthermore, more than 87 percent of pre-roll video ads are watched in their entirety on mobile devices.

– CTRs for video ads, as expected, are significantly higher on mobile than online. However, CTRs varying widely by the format of the mobile ad. Full-page mobile ads featuring video were clicked through at a staggering 10.3 percent, nearly double the CTR for full-page mobile ads lacking video components.

– IPad continues to support its premium CPMs with metrics that qualify it as a high interaction and engagement device. CTRs for pre-roll video ads are double Android and iPhone and well ahead of iPod Touch as well.