Angie's List Giving Away Flip Video Cameras for 15 Reviews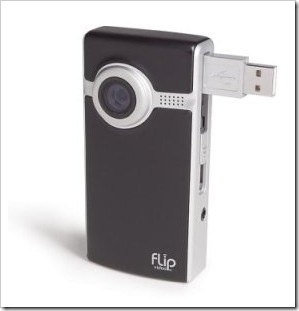 Getting people to submit reviews is hard. We've seen incentives such as $5 coffee cards (a lot), $10 gas cards and direct donations to charity (Insider Pages' current model).
People complain that reports that are stimulated by such efforts aren't as carefully done, and they tend to be for restaurants and bars. There are usually few services that are rated.
This month, Angie's List, a paid service founded in 1995 that counts 650,000 members (including me), launches a review campaign with the biggest review incentive we've seen yet: a free Flip video camera for 15 submissions. The camera is worth about $120. Reviewers are also entered in a $5,000 sweepstakes.
The twist is that all 15 reviews must be for local services, and three of the submissions must be for Angie's new medical category. The reports on Angie's List aren't likely to be rushed affairs, since each one follows a template with six questions — and your name is on it.
Angie's List can afford to be so generous — the company recently raised $35 million from Battery Ventures. Moreover, its annual premiums are based, in part, on how many reviews each community has. The fees range from $10 to $67. The top rate applies in markets such as Chicago and Washington, D.C., for instance, which have more than 8,900 reviews.
I'd normally push hard to win this one. But I just bought the new and improved Mino micro version of the Flip. And after six years in my community of Carlsbad, California, I don't really know 15 providers of local services. I top out at nine or 10: a tree guy, a landscaper, a painter, a garage door guy, a mechanic, a car detailer, a window shade person, a plumber, a doctor, a dentist … hey, I can do this! (Note: Founder Angie Hicks is a featured speaker at Kelsey's upcoming ILM show.)