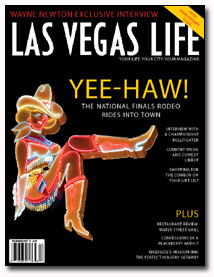 Online newspaper pioneer Chris Jennewein, who was recently re-orged out of The San Diego Union-Tribune, has started a new position as publisher and senior vice president of Greenspun Interactive in Las Vegas. Greenspun dominates Las Vegas as the publisher of the Las Vegas Sun and owner of a city guide, TV and radio stations and some vertical pubs.
Jennewein will be joining former WaPo Interactive community guy Rob Curley and his team at Greenspun. Curley holds the position of president and editor.
"This is a great professional opportunity to build a strong online business largely unencumbered by a print legacy," says Jennewein.